Are you preparing for the holiday season?
Upon the endless baking, present-wrapping and holiday movie marathons, it's easy to push aside your holiday cleaning schedule to organize your home.
But, when Aunt Gladys and Uncle Phil arrive at your front door, you're going to regret breaking that promise to clean and organise your home.
Ah, yes, that twice-a-year deep clean that we all love to dread so much. After your initial spring cleaning, it's safe to say that the house could use a little TLC by the time the holiday season rolls around.
So, before the holidays are officially upon us, it's time to get your professional house cleaner on and do a clean sweep of the entire house. On top of squeaky clean floors and washed windows, you want to ensure that even the innermost nooks and crannies are clean and polished.
If you're on a mission to clean and organise your home before the holidays hit, this one's for you. Keep reading to discover our seven-day schedule on how to clean and organise your home!
Day 1- Conquer the Flooring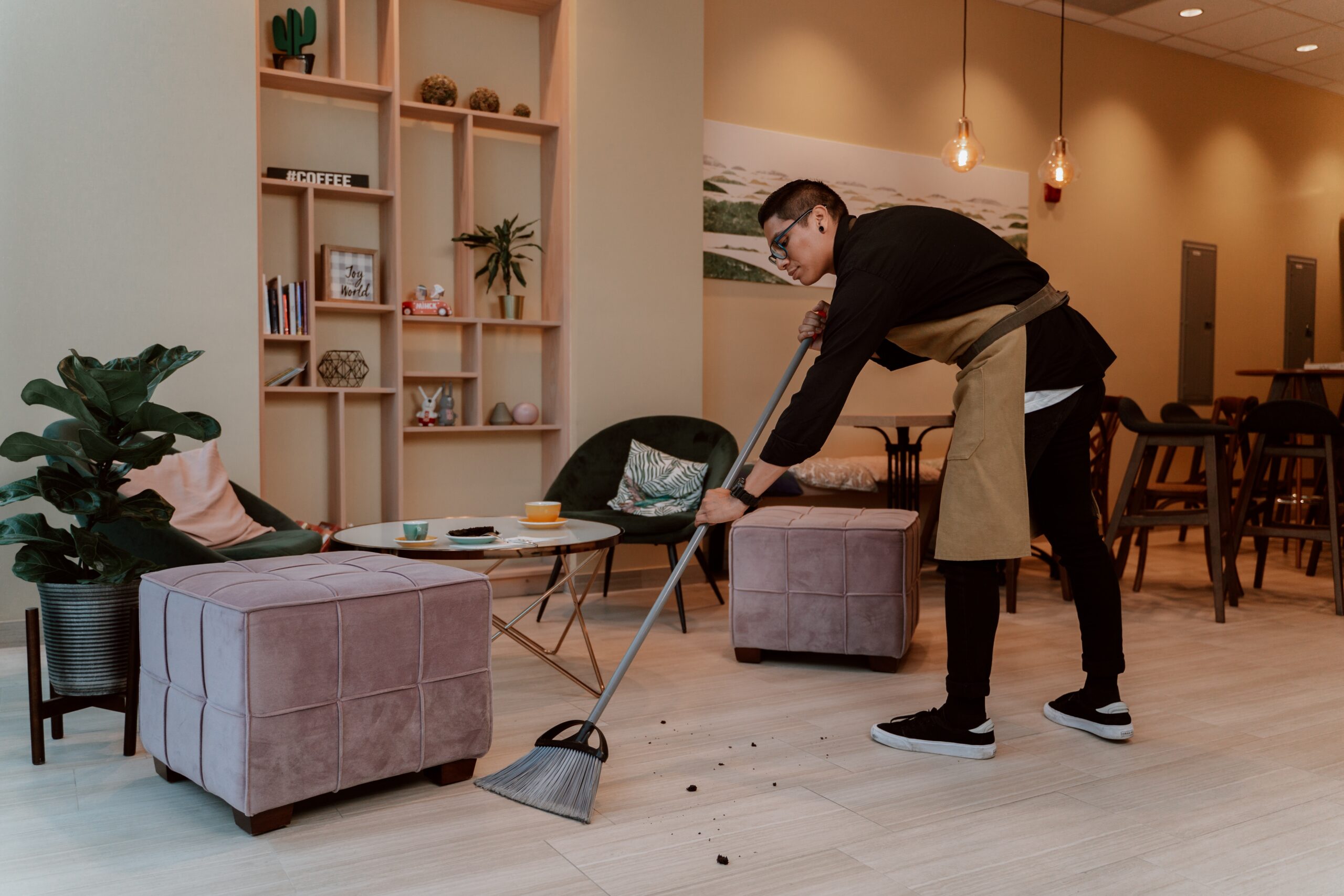 First and foremost, let's start with the floors.
Without a clean and sparkling floor, it's going to be nearly impossible for your home to feel clean. To clean your floors, you're going to complete this in two stages: vacuuming and wet mopping.
When doing so, be sure to pay attention to your baseboards and the space under your furniture. You can also go the extra mile and vacuum some of your furniture. These are aspects of cleaning the floor that are often forgotten or exclusively reserved for deep cleans.
If you have tile, stone or ceramic floors, it could also be beneficial to have these floors waxed. In addition to a primary clean, this will allow your floors to truly sparkle and look fantastic.
Day 2- Wash the Windows
Next, it's time to transition to the windows.
Let's be honest, cleaning the windows has to be one of the most dreaded household tasks. While the task is likely to take multiple hours from beginning to end, it's a task that has to be done.
The good news?
You're getting it out of the way early in your seven-day cleaning schedule. From here, your windows will remain sparkling clean well beyond the holiday season.
Day 3- Deep Clean the Kitchen
It's safe to say that the kitchen is one of the most coveted rooms in the house during the holiday season. After all, this is where you cook, eat and drink and gather with friends and family.
In bracing for the crowds, let's commit to giving your kitchen the deep-clean it deserves. From start to finish, be sure to:
Deep clean your appliances
Clean the fan and vent
Scrub the fridge
Empty the fridge and pantry
Clean inside your cabinets
Declutter the countertops
Day 4- Clean the Fireplace and Chimney
Can you remember the last time your fireplace and chimney were thoroughly cleaned?
If the thought makes you shudder, it's time to get your cleaning tools ready. If not for the benefit of Santa Clause, cleaning your fireplace is also for the benefit of your own health and safety.
Remember, a chimney inspection should be conducted at least once per year. Doing so helps to prevent chimney fires and helps to remove the debris that finds itself stuck in the chimney walls.
Day 5- Spruce up the Spare Room
Of course, you're going to want to ensure that all of your bedrooms are as clean as can be.
However, it's even more important to pay special attention to your guest bedrooms. After all, the holiday season is the time that we tend to accommodate the most overnight guests.
In doing so, you will want to ensure that the linens are washed, the closet can accommodate your guest's baggage and the floors are sparkling clean.
Day 6- Tend to the Exterior
You're almost done!
Now that the interior of your home is sparkling clean, it's time to transition to your home's exterior.
Of course, it's all in the plans to decorate the exterior of your home for the holidays. We're talking holiday lights, wreaths and holiday-themed decor. First, it's important to begin by removing some of your all-season decor.
This could be anything from some garden decorations and all-season furniture to isolated junk and debris. Either way, you want the exterior of your home to be fresh, organised and free of rubbish. This is going to allow your holiday decor to stand out and look it's absolute best.
Day 7- Remove All-Season Decor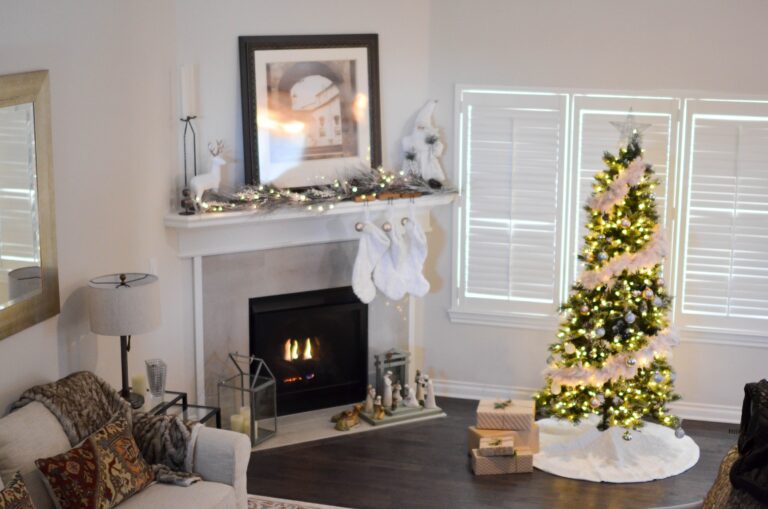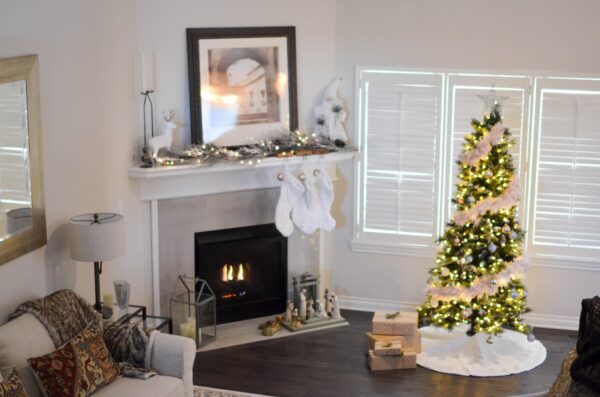 Last but not least, it's time to prepare for the influx of holiday decor that's coming your way.
Be it your tree, your stockings or your holiday-themed figurines, you're going to need plenty of space to showcase these seasonal items.
Unfortunately, this means bidding a temporary farewell to some of your all-season decor items. As the holiday decor comes out of storage, the all-season decor goes back into storage.
If you cram your holiday decor in with your all-season decor, you can rest assured that your home is going to look cramped and disorganised. In removing some of your all-season decor, you're creating a prime piece of real estate for your holiday decor.
How to Clean and Organise Your Home for the Holidays
Do you tend to feel stressed during the holidays?
If so, you're certainly not alone. In fact, 69 per cent of people report feeling stressed due to a "lack of time" during the holiday season. With the hustle and bustle of the holiday season, it's only natural to feel that your schedule is full to the brim.
Fortunately, committing to clean and organise your home doesn't have to be so time-consuming. In fact, you can forward to a sparkling clean home in just one week if you're serious about committing to this seven-day cleaning schedule. When you reach the seventh and final day, you're certainly going to be glad that you did.
From there, it's time to relax with holiday tunes, fresh eggnog and your favourite holiday treats! Could you use an extra hand in your cleaning schedule? If so, visit our website to learn more!