More than ever before, people today are concerned about the sources and safety of the ingredients in the products we use each day – with good reason.
Whether you spend the majority of your time at home or in your office, the space around you throughout the day is likely cleaned often by house cleaners in Melbourne.
If the products used for cleaning include harsh and dangerous chemicals, you are breathing them in all the time.
Fortunately, eco-friendly cleaning is becoming more and more popular in all types of settings. When green cleaners are used, you can have peace of mind that you are not passively poisoning yourself while you perform your usual daily tasks.
The Eco-Friendly Revolution
Long ago, everything humans used and consumed was organic by nature.
However, over time, we began to move away from this. As technology and research improved and based on society's demand, scientists created substances that keep food fresh longer, get our teeth whiter, and get our houses cleaner.
Unfortunately, in order to achieve these amazing advances, we paid a price. Chemicals had to be added to meet these ends, and as time passed, we learned that many of these chemicals and their byproducts are not good for the natural environment.
In addition to that, we also soon learned that they may be harmful to human health as well.
As a result, consumers are becoming interested in eco-friendly products these days, such as organic body cleansers and naturally-sourced hair dye. Many go a step further beyond what they put on their bodies and choose to go green when it comes to what is around their body, as well, by using natural cleaning products in their home, in their car, and in their office space.
Green cleaners are so simple and make so much sense. Read on to learn nine great eco-friendly cleaning tips that you can use in your everyday life.
Tips from Our Green Cleaners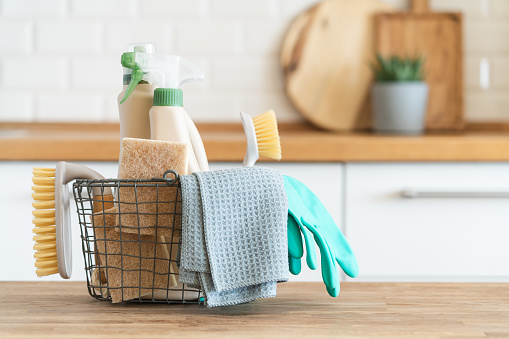 There are so many small product changes you can make to green-ify your cleaning routine, but here are a few that are easy to find and use – and tips on how to apply them right away to begin to make any space more eco-friendly.
1. White Vinegar
White vinegar is a miracle. Not only does it have a million edible uses, but it's also a fantastic and impressive green cleaner.
This amazing substance can be used for so many cleaning purposes that it would be impossible to mention them all. Use it to clean mirrors and windows, or the oven, or your refrigerator.
Clean your showerhead, remove stains from clothing, de-funk the microwave or neutralise stubborn odours. The possibilities are endless.
2. Baking Soda
Baking soda is the sidekick and partner in crime to white vinegar when it comes to green cleaning, and it is almost as useful. Like white vinegar, we tend to think of baking soda as a food first and foremost, but it is much more than that.
Use baking soda along with white vinegar to create a frothy mix that will clean your drains, faucets, sinks, and tub with ease. Or, use baking soda on its own to clean burnt pans, polish silver, get stains out of upholstery, or to make your carpet smell fresh and new.
3. Natural Air Freshener 
Air fresheners, in particular, tend to be laden with chemicals.
If having a pleasant smell in the air is important to you, you can easily duplicate these sprays with natural objects. Boil cinnamon or other herbs on the stove, burn incense or buy an essential oil diffuser for your space.
4. Olive Oil
Olive oil is a great cleaner for a lot of things, but it is especially effective on wood.
Combine two parts olive oil with one part lemon juice of vinegar and use a towel to apply and remove it from wood surfaces. Use it on tables and floorboards; you'll marvel at the shine.
5. Bon-Ami
Bon-Ami is one product every green cleaner swears by. It has been sold since 1886, and the company takes pride in the fact that this cleanser is biodegradable, non-toxic, and made from natural soft abrasives, feldspar, and limestone.
It's perfect for almost every cleaning task you will tackle in the bathroom or kitchen, and it's affordable, too.
6. Lemons
Lemons are naturally anti-septic and anti-bacterial and that makes them great cleaning items to keep on hand around the house.
You can use them to absorb odours, clean your garbage disposal, disinfect your cutting boards, or bring back the shine to your pots and pans.
7. Castile Soap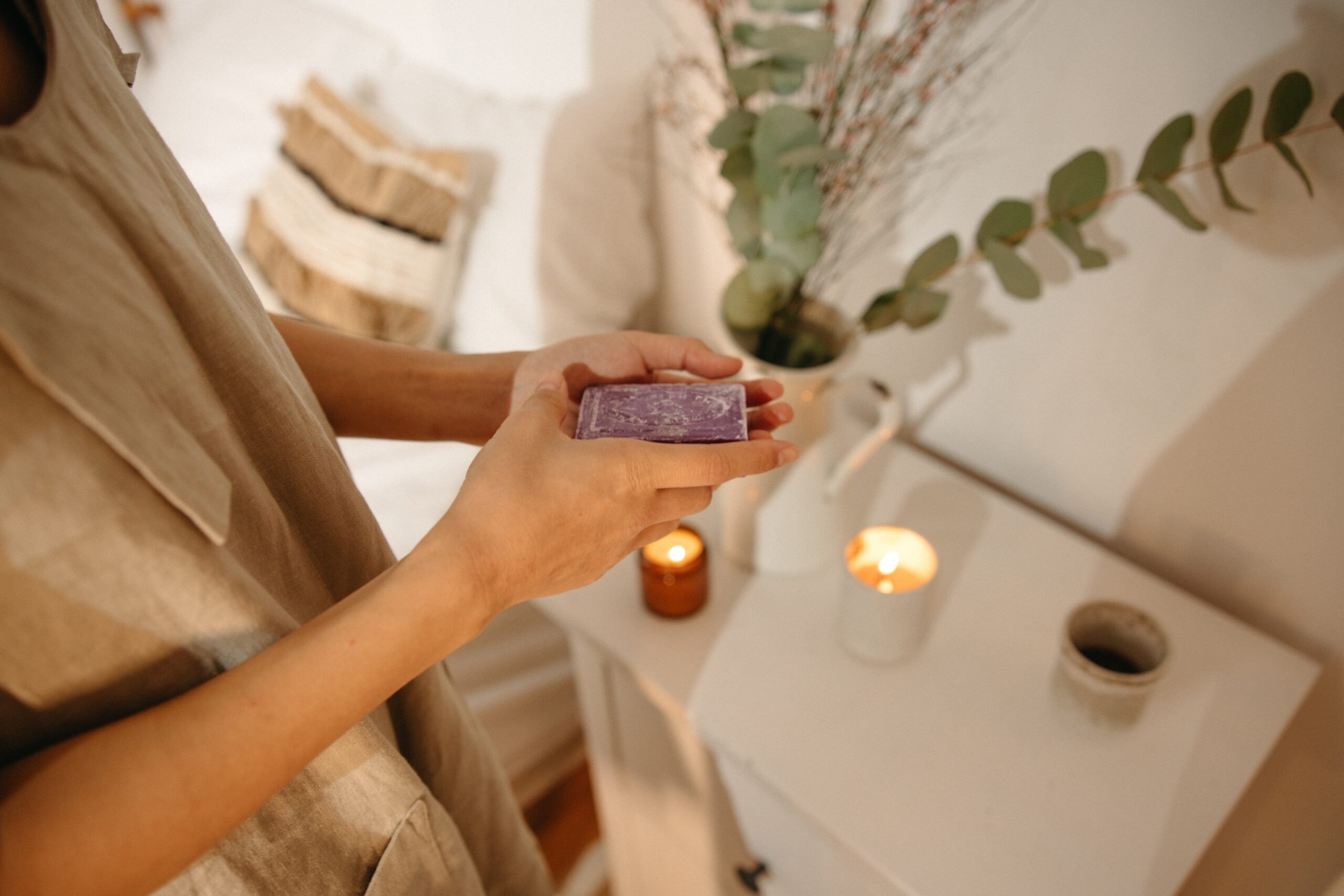 Castile soap is another incredible natural cleanser. This soap can be made from a number of different types of oils.
It has an 8.9 pH which is a little higher than baking soda and which helps it to do a great job of cleaning up anything it is put up against. It's biodegradable and non-toxic and is safe to use anywhere around the home or office; it's great for any cleaning project where you need some suds.
8. Commercial Green Cleaning Products
There is also a wide variety of manufactured green cleaning products on the market today, due to the growing demand for green cleaners. Many of these are affordable and are very efficient in completing the tasks they were created to do.
Because there are so many, it may take some time and experimentation before you settle on a particular product or brand that you like best. Be sure to test out several.
9. Eco-Friendly Cleaning Services
If you are very busy or do not like cleaning, consider hiring an eco-friendly cleaning service to do your literal dirty work.
Cleaning services that are dedicated to avoiding chemicals and to environmental friendliness have solid ethics and, like you, want to work towards keeping our planet clean for generations to come.
Happy Cleaning
Once you incorporate these tips into your life, you will already be well on your way to a life full of green cleaners.
With a little research, you'll be amazed at all the uses these eco-friendly items have.
They are so effective that once you start using them in your space, you'll never go back to the chemicals you used to use.
If you want to read about more cleaning tips, check out our blog for a spring cleaning checklist and more!