Whether you've just moved to a new home or have lived there for years, refreshing and redecorating your home can feel overwhelming.
And with so many options out there, from furniture to paint colours to specific decorating styles, you might be confused about where to even start.
Luckily, you only need a few simple decorating tricks to completely refresh your space.
If you're wondering how to decorate your house without stress, keep reading. We're bringing you 8 simple decorating tips to beautify your home, inside and out from the house cleaning specialists at Sparkle and Shine.
1. Rethink Your Curb Appeal
If you're looking for home decorating tips that will help make your house cozier and more appealing from the moment that you walk through the door, you need to start from the outside and work inward.
This means first rethinking the curb appeal of your home. Just a few simple changes can make all the difference in reinvigorating your entryway.
Start by choosing a new paint colour for your front door.
A pop of colour that complements the colour of the rest of the exterior of your home will draw visitor's eyes straight to it. It will also freshen up the stoop of even the oldest homes.
Next, accent your new door colour with a few accessories, like a new mat, a welcome sign, and a few plants in pretty pots.
2. Stick to a Neutral Colour Palette to Make Redecorating a Breeze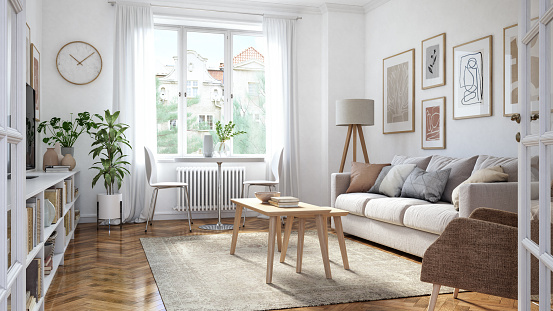 While bright, colourful paint is perfect for your front door, you might want to think twice before considering using the same hue inside your home.
While bright, trendy colours are tempting, they also get old fast. Choosing that colour that you love right now is great but given a few months you might regret that decision when the next season's trendy colours come out.
Instead, one of the smartest home decor tips is to stick to a neutral colour palette for your walls, floors, and furniture.
You'll still have plenty of options. You could go with shades of tan, cream, white, or grey.
From there, you can decorate your rooms with any number of colours and patterns. The result will be a clean, modern look that will brighten up your rooms. Plus, when you grow tired of your accent colours, you can keep your paint and simply change your decorations for a fresh new look.
3. Choose a Single Style
While a neutral colour palette means a blank slate for decorating, this doesn't mean that you should mix and match your styles.
Choosing a single dominant style will keep your home from looking cluttered. For instance, if your style is more shabby chic, don't throw modern paintings into the mix.
You can always change your style later on. But choosing a single one at a time will help keep your home looking polished and put-together.
4. Add a Few Natural Touches
When it comes to decorating a house, it can be easy to go overboard.
Furniture, paintings, rugs, and even throw pillows can be expensive. Luckily, there are plenty of ways to redecorate your home on a budget.
One great way is by utilising natural touches to decorate rooms throughout your home.
A simple potted plant can brighten a room, not to mention purify your air and even bring you and your guests peace.
There are also plenty of items that you can gather in nature to decorate your home. Seashells and driftwood from the beach are perfect for giving your home a seaside cottage feel. Pinecones or birch logs can give any home a cabin appeal.
Just be sure to bake them in the oven first to get rid of any critters.
5. Don't Forget the Decorative Furniture
When you're first decorating a home, you might focus on getting the furniture you need to turn a house into a home. You'll want a couch to sleep on, a bed to lay down in, and a kitchen table for eating.
But if you want to make your house into a warm, inviting home, there are a few other pieces that you need.
A headboard or side table might not be necessary, but they can make a huge difference in helping your rooms look put-together.
6. Create a Gallery Wall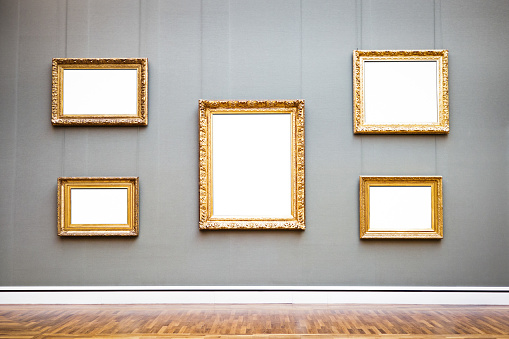 One of the best home decorating tips you can follow is to create a gallery wall.
Not only is a gallery wall a great way to showcase your art or feature photos of your family, but it's also a simple way to fill a large wall with colour and textures.
There are a variety of ways to create gallery walls.
You could choose a variety of frame colours and sizes for an eclectic look. Or stick to black or white frames, filled with black and white photos, for a more modern look.
7. Open up Your Layout
If you want to refresh your home without spending a dime, all you might need is a new layout.
This doesn't mean ripping out walls. Instead, it's as simple as moving your furniture around to find a layout that opens up your space.
The more open your space is, the roomier your home will feel.
8. Lighten Your Windows
No matter how much time and effort you put into decorating your home, if natural light can't get in, your rooms will end up dark and uninviting.
Even if you leave your curtains open, the wrong ones will still be left looming on either side of your windows, darkening the space.
Luckily, reversing this is as easy as swapping out dark curtains in heavy fabrics for light, flowy options in neutral shades.
Putting Simple Home Decorating Tips to Work
Now that you've learned a few simple home decorating tips for refreshing your home, it's time to put a few of them to work in your own space.
But no matter how much work you put into brightening, decluttering, and redecorating your house, your guests aren't going to notice and you won't get to enjoy it unless your home is clean.
Whether your home needs a deep clean or just some tidying up, we can help. Book your cleaning today!