Very often, it seems like there just aren't enough hours in the day. When you work full or even part-time, get the kids to all of their events, and try and keep the household running smoothly, time can get away.
One of the best ways to free up some quality time for the family is by hiring a house cleaner. It's a big job that most of us don't care for so why not hire a professional?
Most cleaning companies in Melbourne can provide you with the best customer service and quality workmanship that you need in order to keep your house clean and organized, making sure that it stays in good condition all year round.
But before you hire a cleaning company, make sure you ask the right questions.
So whether you need regular weekly cleanings, a big clean before the holidays or just a bit of help now and then, here are a few questions you need to consider before you choose the cleaner or service.
Hiring a House Cleaner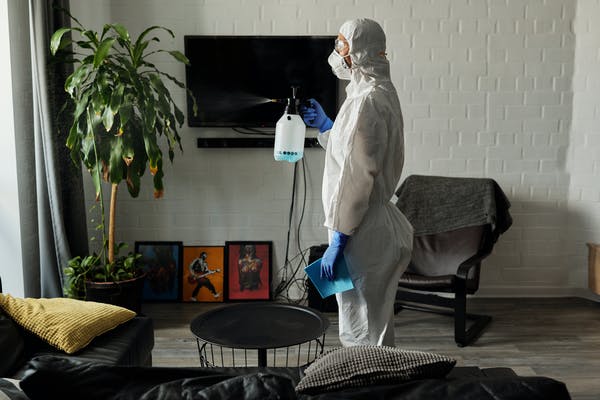 Regular maintenance of your home is hard work and time-consuming. A cleaning service can send in a professional team and have the entire house done in just a couple of hours.
There is any number of reasons to hire a cleaner. If you have a large house, a large family, pets, mobility issues or just not enough time.
1. Rates
Asking about their rates upfront is important. Make sure you understand what is involved with that. You don't want to find extra charges you didn't know about. Many services charge by the hour, some by the job. There may be an extra fee for a first-time clean.
There are also extra costs for specific jobs and the number of cleaners per visit, and often discounts are available for regular visits along with other incentives, so be sure to ask about them.
2. Police & Background Checked
Ask about background & police checks for the employees coming into your home. If a police check is conducted, it means they have been checked for a criminal record. Theft is a big problem with employees, it's an important question to ask.
While the company will not give specifics regarding employee backgrounds, you can always take precautions yourself before the team arrives. Lock up valuables, to remove temptation.
3. Insurance
The company has to be insured and it should be posted on their website. You want to ask is what is covered, so that if something gets broken or if someone gets hurt or any type of unforeseen accident occurs.
You need to know that you will not be held responsible for these problems. Make sure you are very clear in your questions and be happy with the answers. You want your kitchen cleaned, not a lawsuit.
4. Experience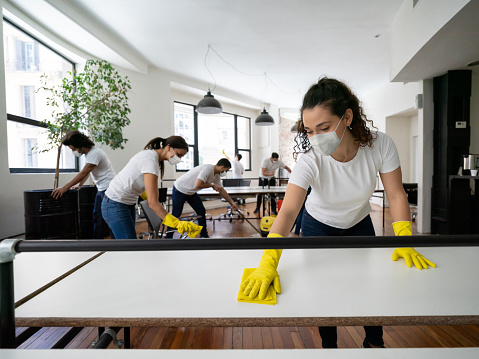 If their website doesn't specify, ask how long they have been in business. You can also ask about the specific employees. It's one matter to clean your own house and think you have experience.
You want a team to come in, get to work, and finish the job. These types of businesses have a rapid staff turnover for a cleaning service, so don't be afraid to ask. If you need specific chores done, you can ask for someone with experience in that area.
5. What if I'm not Happy
Is there a guarantee? Make sure to ask what happens if you are not happy with the job. You will have had specifications in place before the team arrives, so ask whether they will provide services to accommodate another cleaning.
Ideally, it's great if you can be there for the first cleaning, to make sure things are done the way you want. A quick survey of the completed job while the team is still there would be helpful.
Also, make sure you get the final decision in writing. That means both parties have reached an agreement and it takes the guesswork out of it all. You also need to ask about contracts, as you don't want to get locked into something that will cost you more to get out of.
6. What Services are Offered
Be sure to ask after the exact services that are included. There will be a standard service provided in each package. Find out of you need to book extra time or staff for certain jobs.
Some companies do laundry, windows and other duties, while others strictly provide cleaning. If you require extras, ask about the price and requirements. If you need your windows cleaned, this may be considered a separate service for that particular job, or if you need the appliances moved, or the inside of the fridge or the oven or even furniture moved out, this should be discussed. Often, these types of jobs are offered for an initial cleaning.
7. Pets
If you have pets at home, be sure to mention it. You don't want to stress out your pets and their safety is a concern. You don't want them getting out, getting hurt or coming into contact with potentially toxic cleaning supplies.
Likewise, for the team, there may be people with allergies or fears of certain animals. Find out if they need to be secured in a room or in a different area. You may need to keep them in a room on their own that will not be accessible for the cleaners.
8. Cleaning Supplies
Ask about who is responsible for providing all the cleaning supplies. This includes soaps and detergents, rags, vacuums and anything else needed. If you or someone in the home has allergies or reacts badly to certain chemicals, this needs to be brought up.
If you have special requirements, ask if they can use a particular cleanser or if you should supply it. You will need to factor these items into your overall contract and pricing.
It's important if you have a certain material in your home, like wood or marble, that you want a specific cleanser used on. You need to make sure they understand and use the products you want.
You Scrub Up Nice
Relax and don't worry about cleaning the house. Hiring a house cleaner makes the daily maintenance of cleaning so much easier. It frees up more time for the activities you actually enjoy.
A regular cleaning can take so much stress off you and your family. The last thing you want to do at the end of your workday is to come home to more work. Come home to a sparkling clean home you can enjoy.
Contact us today and ask about our services? Ask us anything and get a quote right here.